Europe is the finest place in the world to go skiing because it has the best ski resorts, the best snow, the best facilities, and the most options for fun. This collection of the top European ski resorts is perfect for anybody looking for a memorable winter vacation, whether you're into extreme skiing, snowboarding, snowshoe hiking, or just want to spend time with family and friends on the slopes
For those who prefer to take it easy on the slopes, Europe's most fabulous ski resorts have plenty of additional attractions to tempt visitors of all ages and levels of fitness, such as elegant hotels with spas, chic boutiques, top-notch dining options, and fun events for the whole family.
Prepare your skis, snowboards, and sleds, wear sunglasses, and get set for the finest ski vacation in Europe's top ski destinations in 2023.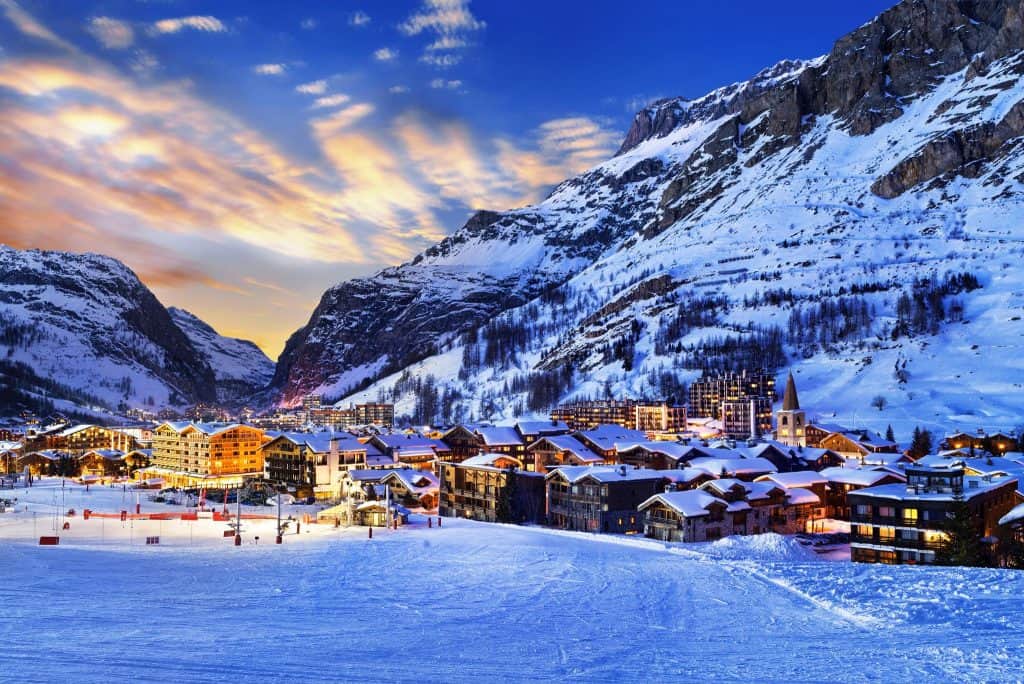 Val d'Isère's magnificent piste map of befuddling squiggles has long made it clear that it is a premier French ski destination. While Canadians might be justifiably proud of their Whistler Blackcomb region, the Espace Killy, which also contains Val and Tignes, is five times larger. The resort, formerly renowned for its abundance of drunken British establishments like Bananas, has been cleaning up its act as of late, making it more competitive with other Alpine destinations. And it's not just about the drinks; the Arctic carp and crayfish dinners at L'Atelier d'Edmond epitomize refined mountain menus (there's also a popular, more affordable bistro menu). At the same time, the buttoned-down, boots-on L'edelweiss, perched above Le Fornet, sticks to the classics with dishes like tartiflette and La Casse-croûte du Berger.
Kitzbühel's medieval center with frescoes and pastel townhouses would give Zermatt and Lech a run in an Alpine beauty contest. Kitzbühel's rich history includes Ian Fleming and the dangerous Hahnenkamm ski event, making it seem like an Austrian St. Moritz.
The popularity of ski touring continues to rise worldwide. Still, nowhere is it practiced with more fervor than in Scandinavia, where every ski outing is followed by a hearty round of tak för turen ('thanks for touring'). The Lyngen Alps and the Lofoten archipelago, both in northern Norway near the Arctic Circle, are two such enchanted places. Sunnmre Alps in central Norway is 90 minutes inland from the Art Nouveau seaside town of lesund. Still, those mountains are often located near open water. In this area, a meditative stroll might be rewarded with breathtaking vistas and an exhilarating whoosh down to the fjords. Supper is a lighted, flush-cheeked event after a long session in the sauna, whereas in the Alps, you'd be eating a backpack picnic.
Cat skiing is a uniquely North American pastime that has recently emerged in off-piste locales in the United States and Canada. The locals know the Gjeravica range on the Albanian-Kosovan border as the Accursed Mountains. Its top slopes have recently been opened to people, making it one of Europe's most exciting ski locations. Lynx Freeride, founded by Croatian ski and snowboard champion Sebastian Fleiss, offers week-long expeditions to Gjeravica, a massive area with untracked bowls, couloirs, and tree routes. Skiers who have just returned from an off-piste paradise where wolves, bears, and lynx still roam are welcomed home with Kosovan artisan beer and no-menu seasonal suppers.
The Sierra Nevada mountains of Granada include Europe's southernmost ski resort, with a peak elevation of 11,150 feet and 70 miles of unexpectedly snow-sure slopes that have played home to World Cup ski events and drawn in the beau monde to the terraces of La Visera and Badia. However, the most significant part of a ski trip here is leaving the mountain behind and going someplace new. It takes approximately an hour to travel south to Motril and the Costa Tropical beaches and another two hours to reach the new creative excitement of Málaga or the classic Spaghetti Western sets surrounding Almeira. Granada, with its ancient Moorish Alhambra castle, is about as distant from Alpine style as you can go.